Considering how common digital attacks are, using different passwords for all our digital accounts is crucial. But remembering all the passwords can be pretty tricky. For example, you may find yourself not recalling your Facebook password. In such cases, you may wonder, how to see my Facebook password on Android?
You can see your Facebook password on Android through the Google password manager. To access the password, go to your phone's Settings, scroll down and press Google, tap on Manager your Google Account, press the Security tab, and then select Password Manager. There, you can view your Facebook account's password.
In addition, if you have Chrome installed, you can use the Passwords option found in the settings. Want visual guides on the process? You will find screenshots and easy-to-follow steps below!
How to See My Facebook Password on Android Phone
Are you still asking yourself the question, how to see my Facebook password on Android? As mentioned earlier, you can use two different methods to view your social media account's password. Here are more details regarding them:
Use the Password Manager of Your Android Phone
The Google account you have used to sign into the Android operating system of your phone stores passwords. This feature allows you to get quick and easy access to all your digital accounts. And the great part is that this feature lets you see saved app passwords on Android. Here's how:
Open the Settings app of your Android phone.

Scroll down and press on Google.

Locate the Manage your Google Account option and press it.

Head over to the Security tab.

Scroll down and press Password Manager.

Search for Facebook and tap on it.

Use your fingerprint or lock screen's password.

Tap on the "eye" icon to view your Facebook password.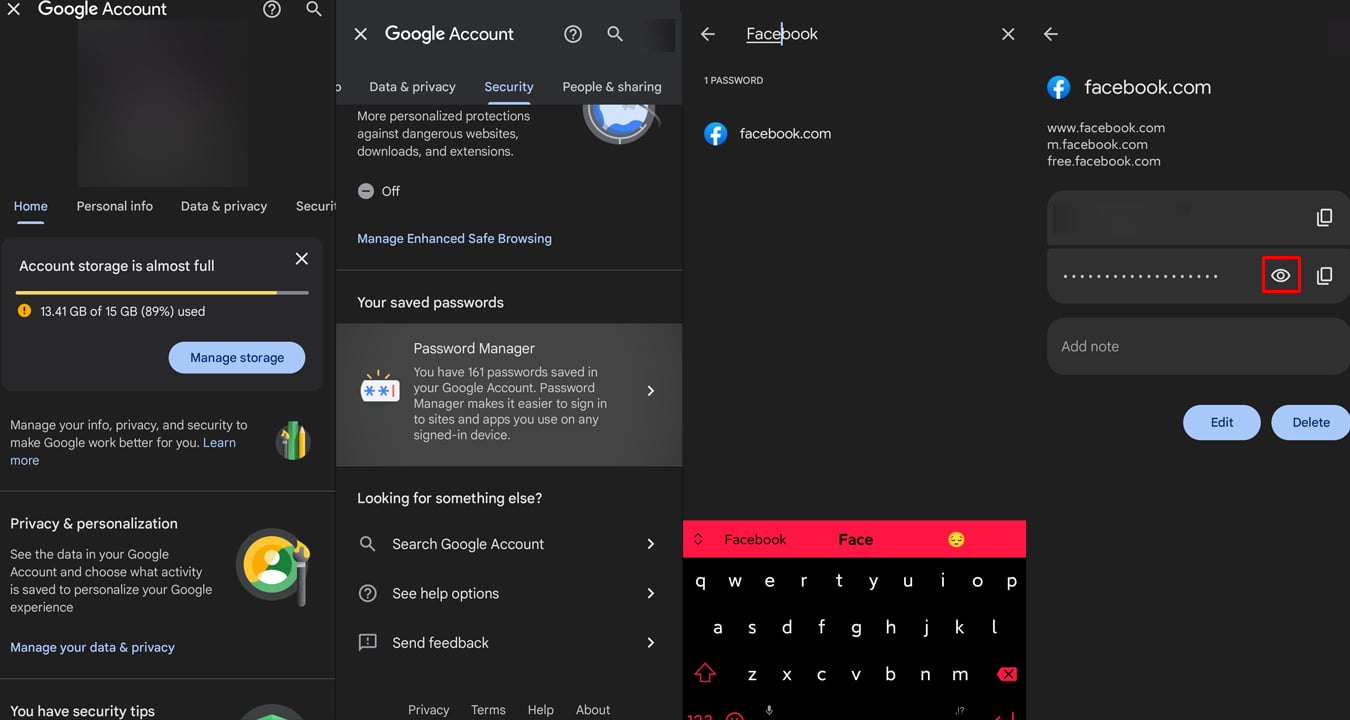 If you can not find Google on your Android phone's settings, use the Gmail app. Get into the app, tap on your profile logo on the left, and then tap Manage your Google Account.
Use Google Chrome To View Your Facebook Password on Android
You can use Google Chrome to view your Android password. It will basically offer you access to the web version of Google. And I find this option pretty helpful for viewing all my account passwords when needed. Nonetheless, to see your Facebook password through Chrome, you need to go through these steps:
Open Google Chrome on your phone.

Tap on the three dots located at the top of the browser.

Press on Settings.

Locate and press Password Manager.

Search for Facebook.

Tap on the "eye" icon to view the saved Facebook password.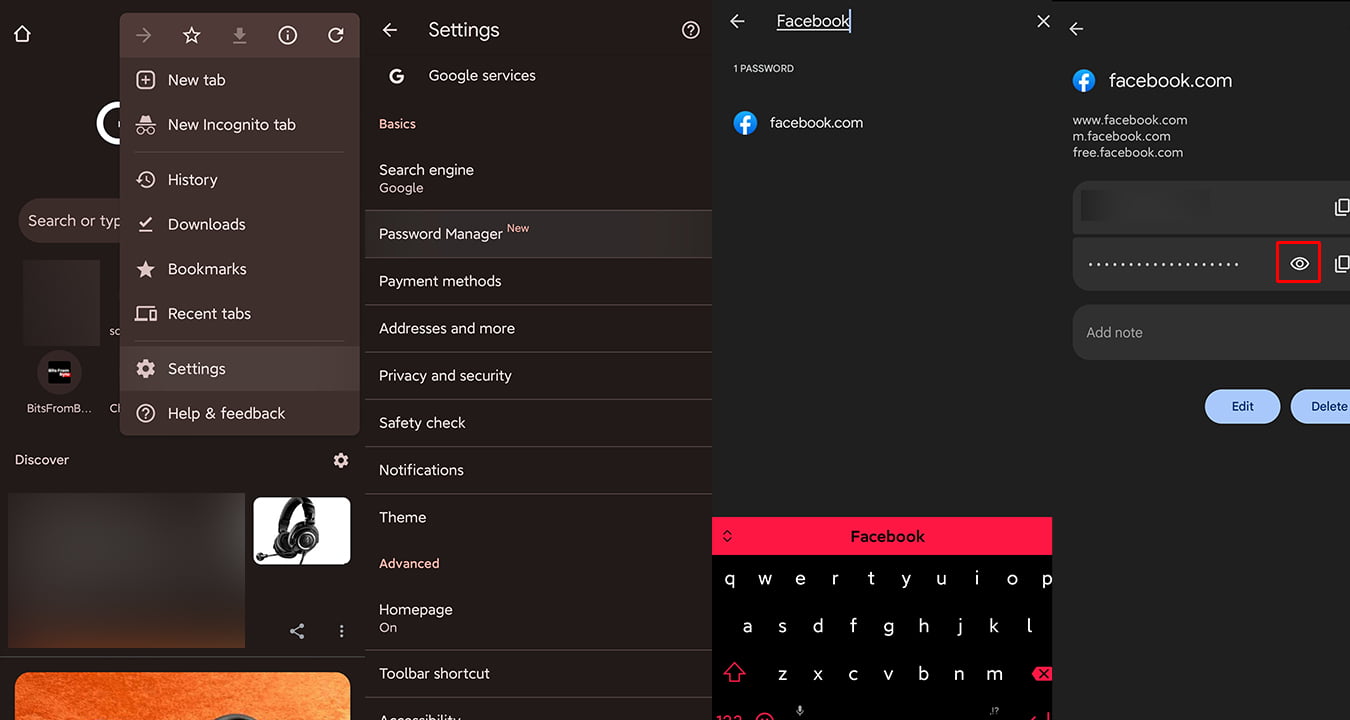 Through this, you can view the latest saved Facebook password. However, if you have recently changed your Facebook password and did press "Update saved password," you can't view the latest password of your Facebook account.
Where Does Android Stores Facebook Password?
Android stores all your account passwords in the Password Manager offered by Google. There, you can see the login credentials, including the account email or name and password. All you need to do is search for Facebook, use the fingerprint, and then access the saved password.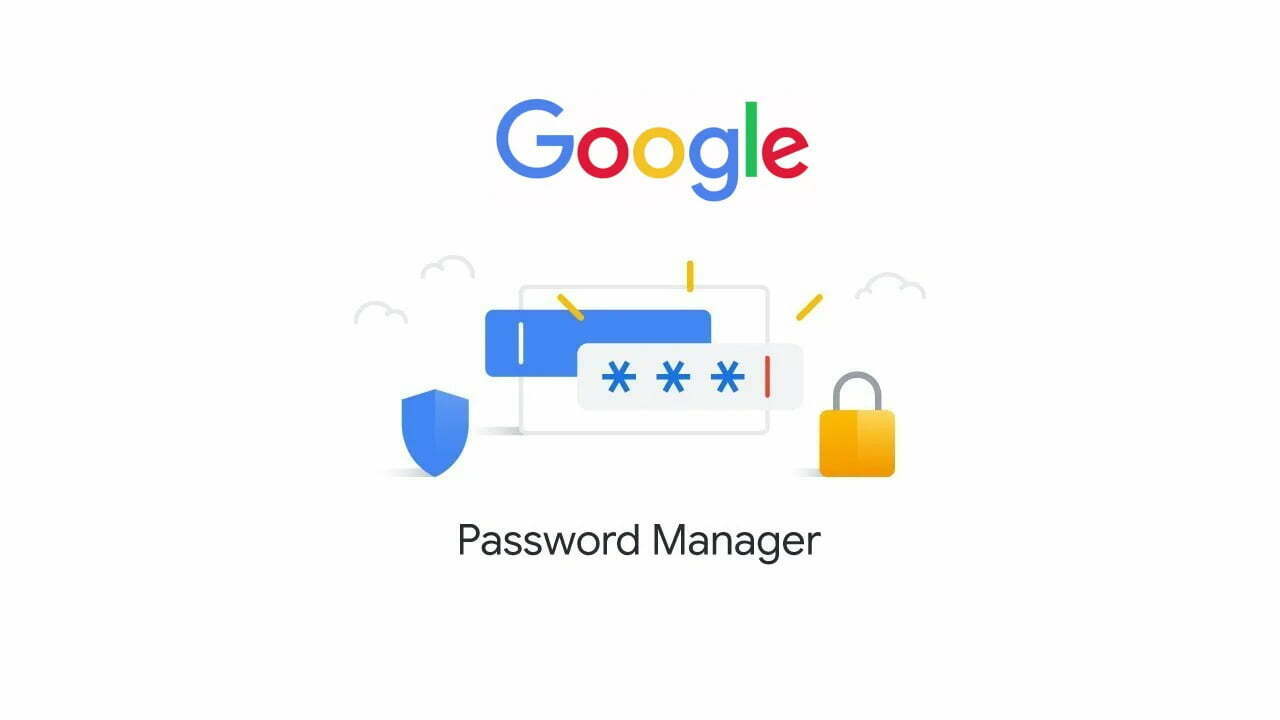 How Secure is Google Password Manager?
For those wondering, Google Password Manager is reasonably secure, and you shouldn't worry about the saved passwords getting into the wrong hands. Google has employed these features to offer you the maximum password security:
Suggesting Strong and Unique Passwords
To ensure that multiple accounts aren't compromised when one password is exposed, Google Password Manager suggests unique and strong passwords. And the suggested passwords are generally tough to crack.
Unsafe Password Alerts
Google Password Manager will let you know your passwords have been compromised. It constantly checks the internet and sees if someone has published your password. If it finds such instances, you will be alerted.
Block Unauthorized Access
Google Password Manager can help block unauthorized access. All the saved passwords have Google's built-in security. So, no one can see your saved passwords without having proper authorization.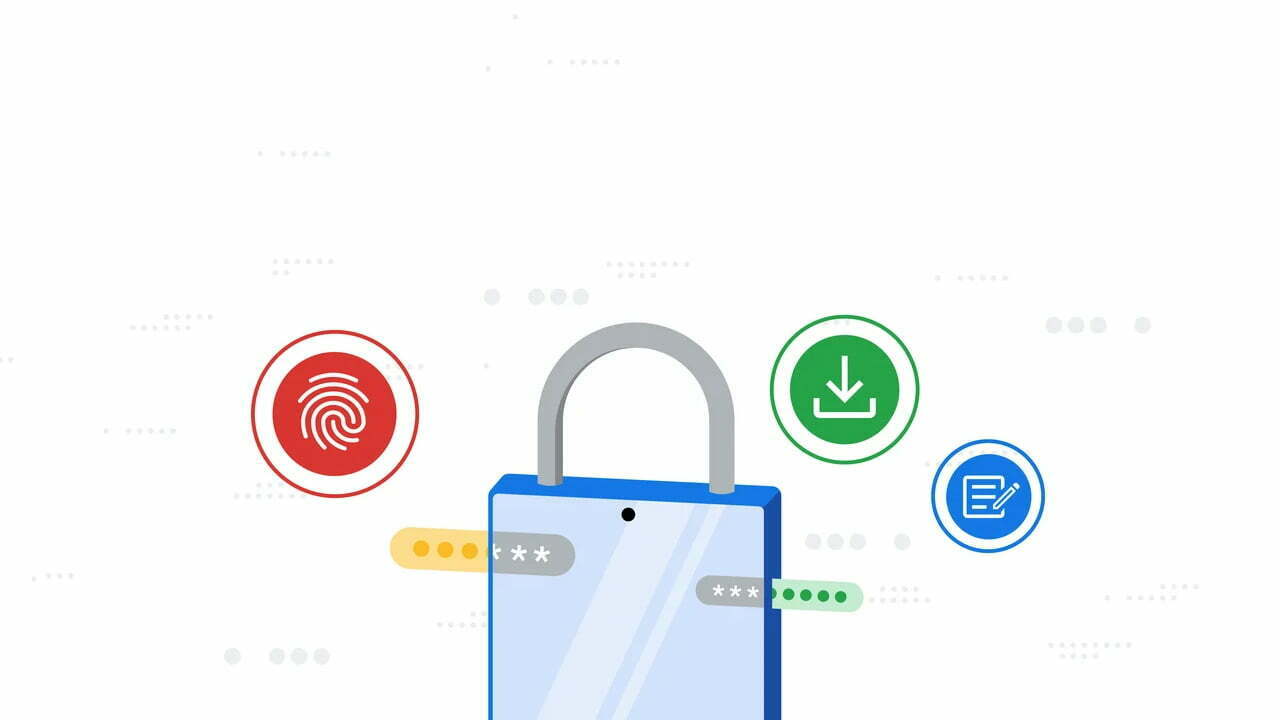 How Do I Find My FB Phone Number?
You don't need to go through any hassles to find your Facebook mobile number. All you have to do is follow these simple steps:
Open the Facebook app on your phone.

Tap on your profile icon found in the top right of the screen.

Scroll to Settings & Privacy.

Press Personal Information.

Tap on Phone Number.
There, you'll have the option to manage the visibility of your phone number. If you want, you can make it public and allow people to easily find your contact details. But I would recommend keeping it private unless you're running a business. Even in that case, avoid putting your personal phone number in public settings.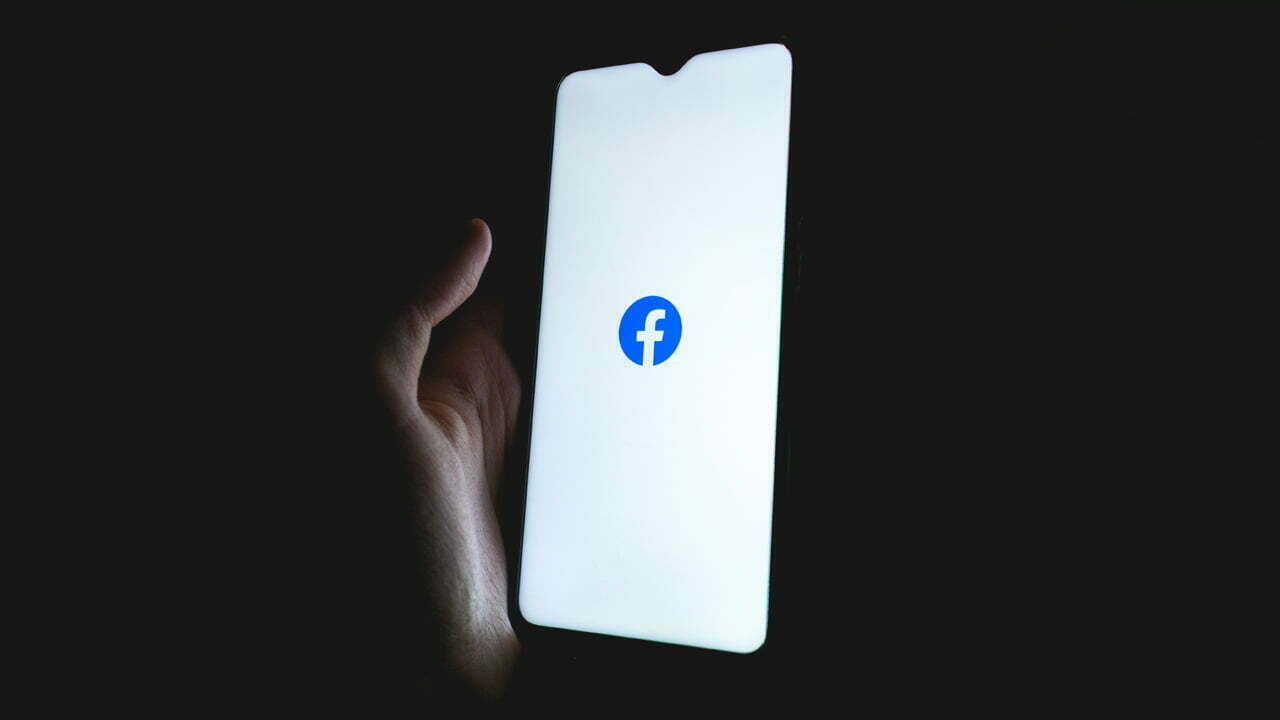 Final Words
Are you still wondering how to see my Facebook password on Android? In short, you can use Google Password Manager to view your Facebook password on Android. To access Google Password Manager, go to your phone's settings and tap on Google. Alternatively, you can get to it through the Chrome browser.

Meet Abid Ahsan, the trusted luminary behind BitsFromByte. With a degree in Computer Science and over a decade of experience, Abid's authoritative expertise shines through his in-depth guides, meticulous reviews, and timely news coverage on software, operating systems, consumer tech products, phones, PCs, and laptops. His dedication to accuracy, transparency, and unbiased reporting makes it easy for our readers to stay informed in this rapidly evolving tech landscape.