Got yourself a brand new 4K 120Hz monitor or 4K 120Hz TV? Well, you can take your gaming experience to the next with it. After all, high refresh rate displays can offer faster and smoother motions. However, how to get 120Hz on PS5?
To get 120Hz on PS5, you will need to enable 120Hz output. You can do that by heading to 'Settings' on PlayStation 5. There, you will find 'Screen and Video.' Select 'Video Output' and enable 120Hz output.
If you're seeking detailed guidance on achieving 4K 120Hz on PS5, you're in the right place. This guide covers everything you need to know.
Can PS5 Run At 4K 120Hz?
Yes, PS5 can run at 4K 120Hz. After all, it comes with an HDMI 2.1 port. And HDMI 2.1 brings support for a range of high resolutions and faster refresh rates. This includes notable features like 8K 60Hz and, more importantly, 4K 120Hz.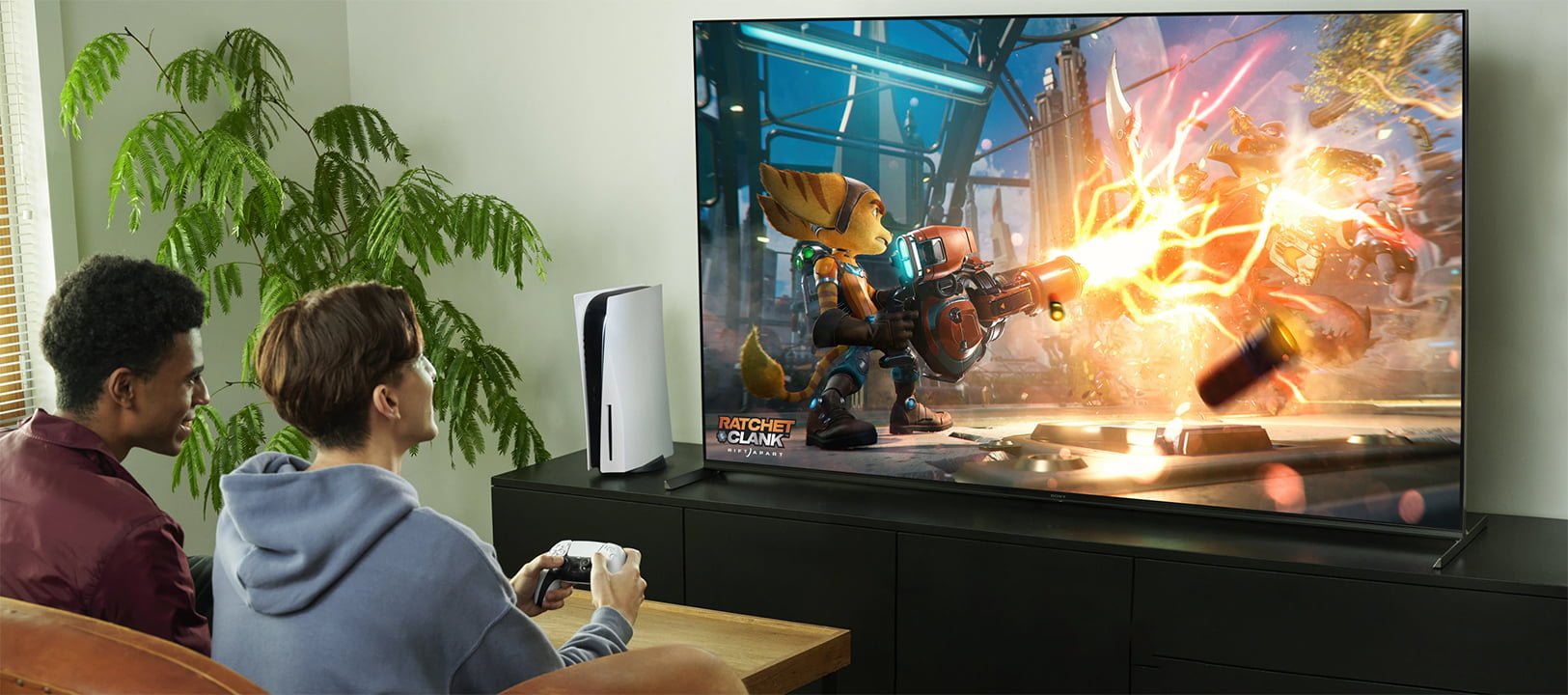 In addition, you get a new HDR feature named Source-Based Tone Mapping. This enables the source device (PS5) to handle a portion of HDR mapping. Moreover, with a proper 4K 120Hz HDMI cable, you can get up to 48G bandwidth.
How to Get 4K 120Hz on PlayStation 5
To get 4K 120Hz on PS5, you need to check three things. First, see whether the PlayStation 5 is in the latest version. If not, update the firmware of your PS5. Secondly, make sure that you have a 4K 120 Hz monitor or 4K 120Hz TV.
You cannot enjoy high resolution and high refresh rate gaming on PS5 without a compatible display. Finally, you have to ensure you have a compatible HDMI cable. As mentioned earlier, for 4K 120Hz output on PS5, you need an HDMI 2.1 cable.
With the three factors checked, follow these steps to get 4K 120Hz on PS5 –
Get in the home screen of your PS5
Head over to 'Settings'
Select 'Screen and Video'
Navigate to 'Video Output'
Find 'Enable 120Hz Output' and select 'Automatic'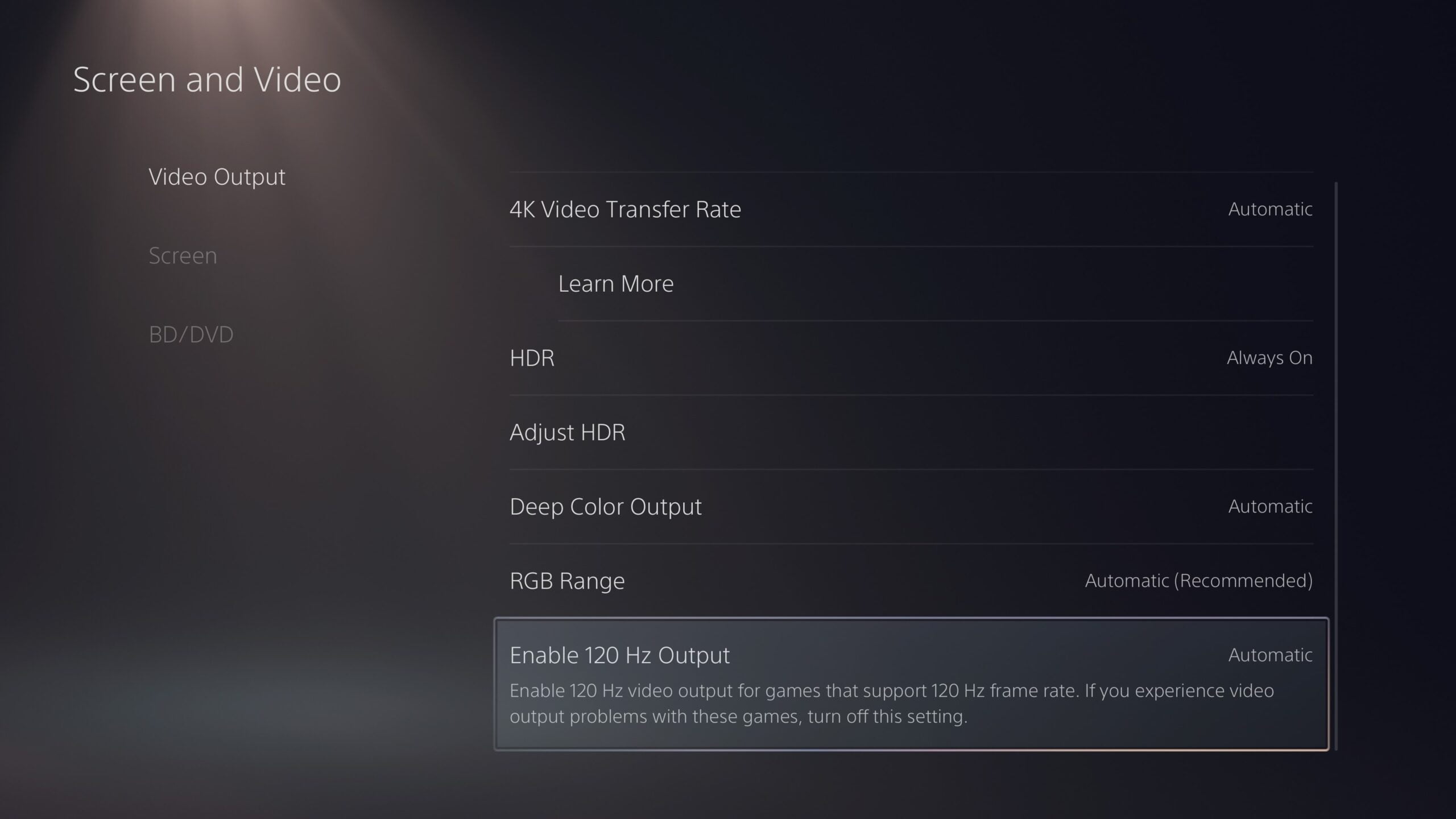 That's it! These five steps will get your PS5 ready to output video at 4K 120Hz mode. And if you are running a compatible game, you should see it being displayed at high resolution and a high refresh rate.
What Games Run At 4K 120Hz on PS5
Not all PS5 games can run on 4K 120Hz. Among all the games announced for PlayStation 5, you can play these at 120FPS –
F1 22
Tony Hawk's Pro Skater 1 + 2
Cyber Shadow
Call of Duty: Modern Warfare 2
Neon White
Ghostrunner
JUMANJI: The Video Game
Monster Boy and the Cursed Kingdom
WRC 9
Atomic Heart
Shinorubi
Borderlands 3
OlliOlli World
Devil May Cry 5: Special Edition
Call of Duty: Vanguard
Hogwarts Legacy
The Nioh Collection
Ghostwire: Tokyo
God of War Ragnarok
The Touryst
Quake
Bright Memory: Infinite
Knockout City
DIRT 5
Uncharted: Legacy of Thieves Collection
Call of Duty: Black Ops Cold War
Ys VIII: Lacrimosa of Dana
DOOM Eternal
Note that the list above is not updated as new games with 120 FPS support get released for PS5. So, if you want an updated list, check out the one provided by PushSquare.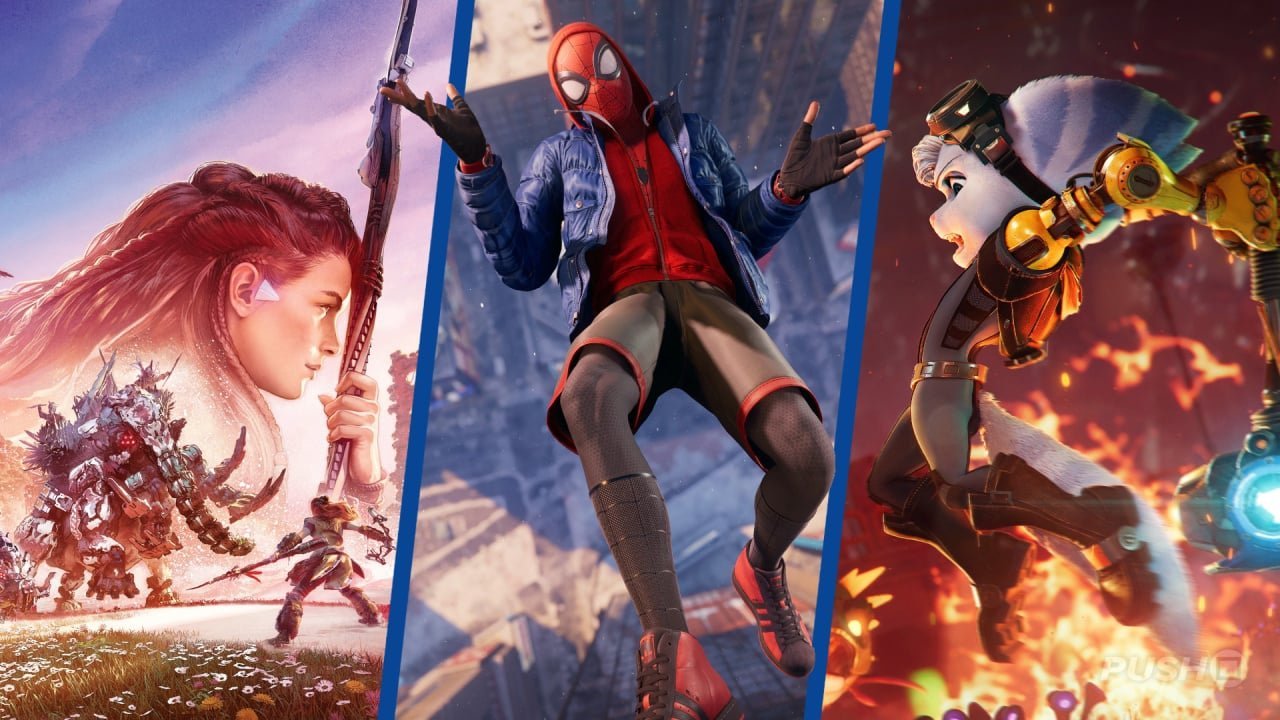 How to Enable 120Hz on PS5 Games
If you have enabled 4K 120Hz on PlayStation 5 and have a game that can run at 120 FPS, you need to change the game's settings. Generally, by default, the games will not run in this mode. So, how do you get a high refresh rate and high resolution on PS5 games?
The location of the option will vary from one game to another. But in general, you should find it on the 'Display Options' of the game's settings. There, you have to select 'Performance' or 'High FPS' instead of 'Fidelity' mode to enjoy 120 FPS.
Running PlayStation 5 on High Refresh Rate
So, that's everything you need to know about how to get 4K 120Hz on PS5. You just need to get to the settings of your PS5 and enable the 120hz output. And if you asked me, I would always keep this mode enabled. Personally, I prioritize a high refresh rate over higher graphical fidelity.

Meet Abid Ahsan, the trusted luminary behind BitsFromByte. With a degree in Computer Science and over a decade of experience, Abid's authoritative expertise shines through his in-depth guides, meticulous reviews, and timely news coverage on software, operating systems, consumer tech products, phones, PCs, and laptops. His dedication to accuracy, transparency, and unbiased reporting makes it easy for our readers to stay informed in this rapidly evolving tech landscape.