After over a year of anticipation, Intel Arc A580 made its global debut. This GPU now completes the A-series cards, which now includes the A770, A750, A380, and A580. Surprisingly, the A580, powered by the ACM-G10 GPU, was initially held back. While Intel hasn't officially made comments in this regard, it's likely due to Intel's strategic inventory management.
But now that the Arc A580 is out, budget-centric gamers have another option for choosing a GPU for their build.
Specifications at a Glance
The Arc A580 boasts 24 Xe cores and ray tracing units, coupled with a clock speed of 1700MHz, albeit slightly lower than the announced 2000MHz. It's equipped with 8GB of GDDR6 memory on a 256-bit wide memory bus, ensuring a whopping 512GB/s of memory bandwidth. The card's power consumption is rated at 185W, placing it in close proximity to the A750 in terms of technical specifications.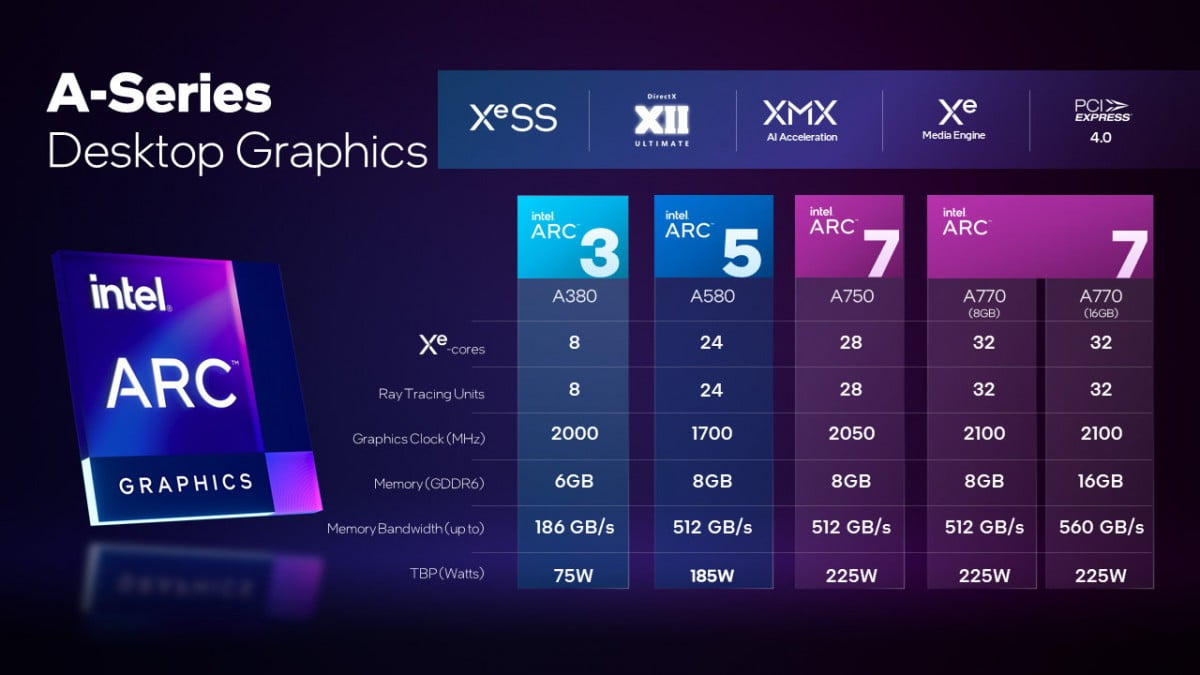 Performance and Target Audience of Intel Arc A580
With performance akin to the A750, the A580 is geared towards delivering a high-quality 1080p gaming experience. Intel is banking on its XeSS technology, an AI-based image upscaling and reconstruction feature, to provide a seamless high-refresh-rate experience.
Benchmarks and Comparisons
In the highly competitive world of graphics cards, the A580 shines. Compared to its peers, namely AMD's Radeon RX 6600 and NVIDIA's GeForce RTX 3050, it boasts higher compute performance and significantly superior memory bandwidth. This is due to Intel's bold move of adopting a wider memory bus, a departure from industry norms that shied away from this after cryptocurrency market volatility.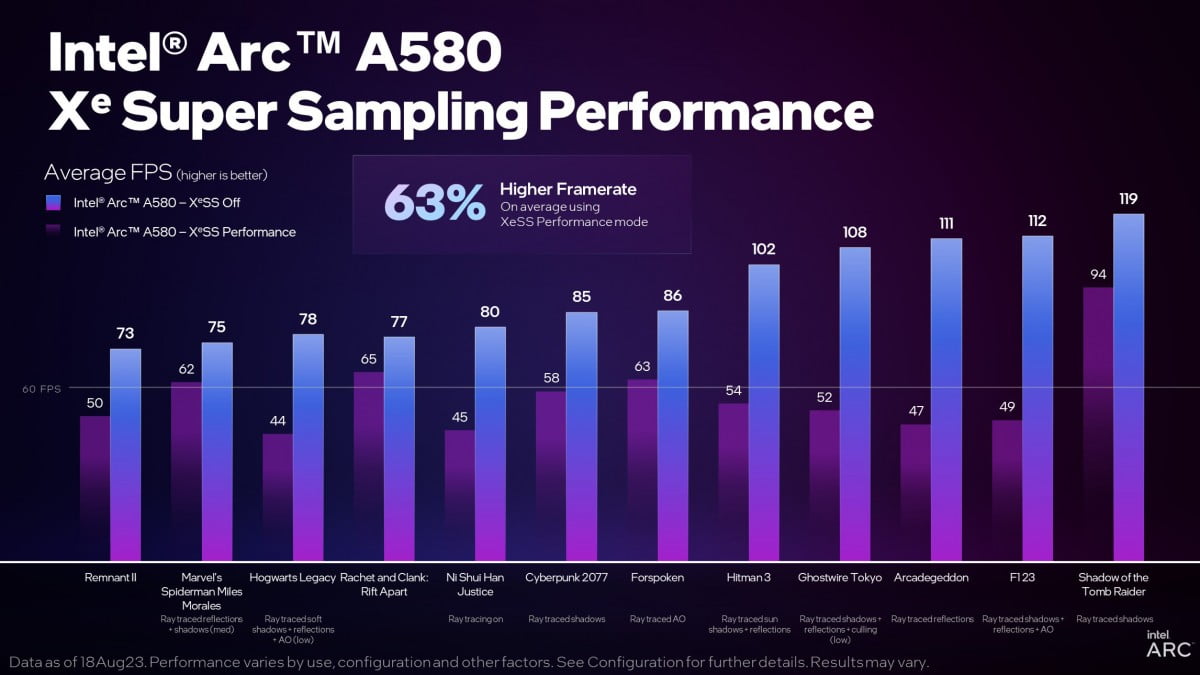 However, it's worth noting that the A580 comes with a higher power consumption, rated at 185W, compared to its rivals' 132W and 130W for the Radeon RX 6600 and GeForce RTX 3050, respectively.
Pricing and Availability of Arc A580
Intel has partnered with ASRock, Gunnir, and Sparkle to bring the A580 to the market. Starting at $179, it provides a compelling alternative to AMD's Radeon RX 6600 and Nvidia's GeForce RTX 3050, both priced at $199. Meanwhile, Intel's higher-performing A750 can now be obtained for $189 – $199, slightly edging out the A580 in terms of value.
Thoughts on Intel Arc A580
While the Intel Arc A580 has garnered attention and even outperforms its peers in some aspects, it's important to consider alternatives. Intel's own A750, priced just slightly higher, offers a superior gaming experience. Moreover, with Intel's Battlemage GPUs expected in 2024, it might be worth waiting for the next generation of offerings.
News source(s): GSMArena, The Verge, AnandTech

Meet Abid Ahsan, the trusted luminary behind BitsFromByte. With a degree in Computer Science and over a decade of experience, Abid's authoritative expertise shines through his in-depth guides, meticulous reviews, and timely news coverage on software, operating systems, consumer tech products, phones, PCs, and laptops. His dedication to accuracy, transparency, and unbiased reporting makes it easy for our readers to stay informed in this rapidly evolving tech landscape.